Elderberry is an excellent herb for immune support and long health. Click below for more details.
Due to demand, stock is in and out however there are some in stock. If there is a specific brand you prefer, you may order it and it will automatically ship to you when available.
Sign-In or create a FREE account and start shopping!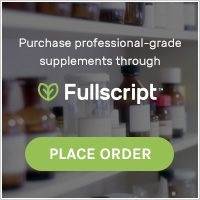 Why we recommend FullScript over any retail store:
All supplements are 20% off
All orders are drop-shipped to you
Free shipping for orders over $50
Quality assurance